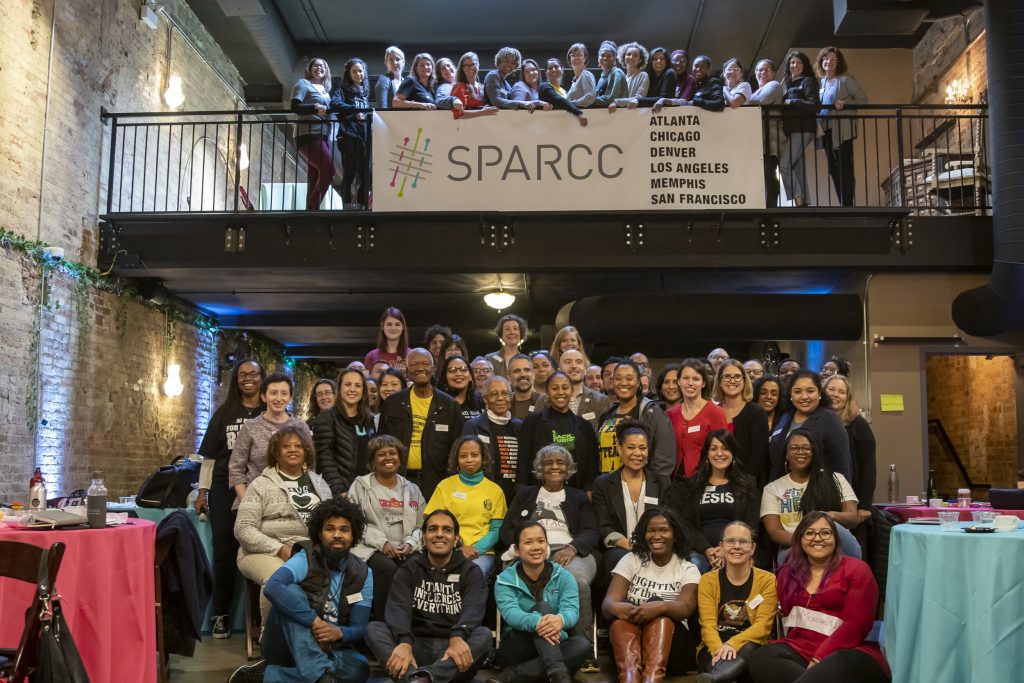 SPARCC is excited to announce that we will continue work and investment in our original six sites–Atlanta, Chicago, Denver, Los Angeles, Memphis and the San Francisco Bay Area. It will continue to partner with the national organizations, Enterprise Community Partners, the Low Income Investment Fund, the Natural Resources Defense Council with funding support from The Ballmer Group, The Robert Wood Johnson Foundation, The JPB Foundation and The Kresge Foundation.
SPARCC will continue what it began three years ago – a unique collaboration between national and local partners to improve and expand work in communities on issues of racial equity, climate justice, arts and culture, and health policy.
Decades of racially discriminatory policies and investments in U.S. urban communities have resulted in persistent disparities between communities, frequently along racial lines, meaning the most vulnerable are hardest hit by the impacts of climate change, pollution, and the social determinants of health. At the same time, patterns of gentrification and disinvestment have increased displacement within low-income communities, exacerbating shortages of safe and stable housing, and hurting overall health and opportunity.
SPARCC's vision is to transform the way we invest and build in communities by advancing a community-driven model, putting residents' priorities at the center of the decision-making process.
From the beginning, SPARCC's driving organizing principle has been our partnerships' deep commitment to racial equity—one of the most challenging issues we face as a nation – and that has only deepened over time.
Core to the work in each region are the following backbone organizations:
At the national level, SPARCC is supported by Enterprise Community Partners, the Low Income Investment Fund, the Natural Resources Defense Council.
Over its three years, SPARCC capital resources have supported investments in the built environment on a range of pre-development (including supporting community involvement), site acquisition, and construction projects for housing, green infrastructure, and other community assets. Each of the SPARCC sites have influenced regional policy to fight displacement and disinvestment, including equitable transit-oriented development, climate resilient affordable housing, inclusionary zoning, and renter protections.
As our partnership with sites has strengthened, the national team has been challenged to investigate its own practices and institutional cultures. For the next three years, we're excited to be thinking about SPARCC's broader influence and how we can expand partnerships with initiatives and other organizations, while centering the work of our collaborative tables.
We are inspired and motivated by our ongoing conversations about how we can deepen our relationships across silos and organizations, and we are excited to dive deeper into how SPARCC can be used as a tool to promote racial equity and recreate systems that work for all.