In a chapter in the newest issue of the Federal Reserve Bank of San Francisco's Community Development Investment Review, Nancy O. Andrews, the President and Chief Executive Officer of the Low Income Investment Fund, discusses the importance of integrating justice more explicitly into the community development field. Ms. Andrews reflects on her more than 30 years in the community development field, its roots in the Civil Rights movement of the 1960s, and how the field can and should work toward reconnecting those working toward community organizing, community investing, and community building. Below is an excerpt from her blogpost with a link to the full article publication.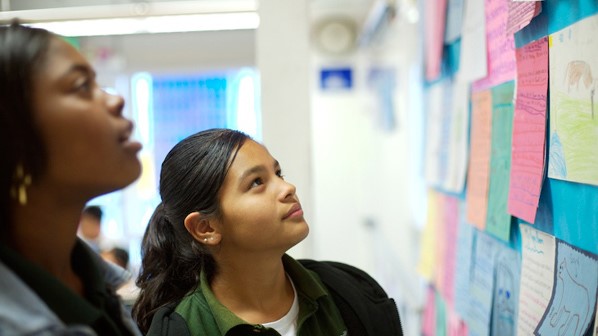 By Nancy O. Andrews
Full version originally posted on the Community Development Investment Review.
Five years ago, Investing in What Works for America's Communities was enthusiastically welcomed by community development practitioners. A million social media hits, 60,000 copies out, four more books and dozens of conferences later, community development's intellectual pursuit found a natural expression. Today, with five years of hindsight, it's fair to ask: what would we do differently? What would we add to our original vision?
I can answer that without ambiguity: I would add racial and gender equity more thoroughly into our vision, our paradigm and our practice. This is no small thing. When we wrote What Works, we got a lot right. But, we left a hole in our vision by failing to include an equal focus on racial inequity, and the laws, traditions and institutions that support it.
Today, I would say to my colleagues: It doesn't matter how many houses we build, how many billions of dollars we invest in transforming communities, how many schools we finance, or child care centers we support or jobs we create. If the people living in these communities wake up in the morning, knowing that society is tilted against them, the power of our work is undone. If the people we set out to help live 24 hours a day, seven days a week uncertain that they can trust society, uncertain they can count on civil institutions, laws, their fellow citizens for fair treatment, our investments are undone. We cannot achieve our mission of poverty alleviation without simultaneously including a focus on the system of laws, rights, institutions and social practices that condemn most of those we work with to second class citizenship and a lack of opportunity.
What Works called for people and place integration. Today, I would make that a three-legged stool: people, place and justice. How we go about adding this third leg is the work of the next decade in our field.
Read the full article published in the Community Development Investment Review here.