A conversation with Chancee Martorell and Ella Mendonsa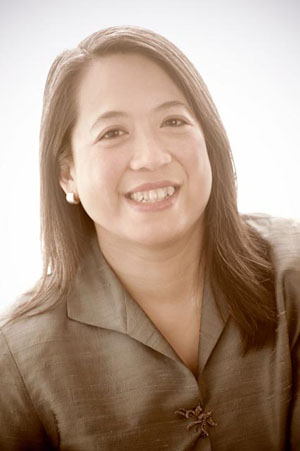 When I first met Chancee Martorell, we were standing outside of the hard hat area in East Hollywood that would one day be Thai Town Marketplace, discussing the 13 years of work that had led to this moment.
It was through a tour with the Strong Prosperous and Resilient Communities Challenge (SPARCC) that I became familiar with the Thai Town development as part of LA's drive toward inclusive development, or development that centered on the community. When it became apparent that the construction costs were exceeding expectation and funding, SPARCC was able to provide the capital to close the gap.
The 4,500-square-foot Thai Town Marketplace (TTMP) sits above the Hollywood Western subway station at 5448 Hollywood Boulevard and houses space for 12 food vendors and six retail kiosks, with a Thai-style open-air pavilion known as a "sala." It is designed as a place for eating, gathering, incubating small businesses, and creating enterprise opportunities for residents and new immigrants.
Just days ahead of its preview opening on Sunday, April 28, I was lucky enough to again sit down with Chanchanit "Chancee" Martorell, Executive Director of Thai Community Development Center (Thai CDC), to learn more.
Q: Every time I'm in Los Angeles, I've seen large-scale development. Why is this marketplace different?
A: In 2006, through my work with the Thai Community Development Center (TCDC), an organization in the community for 25 years, we saw an opportunity to really advance inclusive development that could refocus economic activity around the community and its historic citizens. This public market is built and owned by the community with a mission of creating pathways for immigrants and low-income residents to achieve economic mobility. People need an economy that works for them.
Q: Tell me about the East Hollywood/Thai Town area.
A: East Hollywood is an incredibly multicultural and diverse community. It houses the only "Thai Town" in the United States and a Little Armenia, too. In fact, over 60 % of residents are foreign-born. It's partly because of its cultural highlights and creative spaces that it continues to be a target for gentrification and historic displacement of families and small businesses.
Q: Are the rising housing prices in Los Angeles affecting East Hollywood?
A: The large-scale development projects along the Sunset and Hollywood boulevards threaten to increase displacement and push out the long-time residents of the area, including the low-income, immigrant, and communities of color that built the area into the cultural and culinary hub it is today. To address this, we wanted to use this development to address the unique needs of these communities. One of our goals with the TTMP development was that it could both create jobs as well as serve as an economic and cultural anchor within the community.
Q: How did you identify the needs within such a unique community?
A: I wanted to know what the community needed from residents directly, so we completed a needs assessment throughout the area. That's how we recognized that wealth and asset-building was a critical need in the community. Known for its Asian, predominantly immigrant community, it has high rates of entrepreneurship but limited access to capital and the technical expertise. The community is also threatened by chronic underemployment, with more than double the residents under the poverty line than the state average.
Q: Once you recognized these needs, what was your next step?
A: While resources existed, most were inaccessible to those with limited English, lack of access to financial capital, and lack of traditional streams of credit. I decided to focus on creating a low-cost entryway for budding entrepreneurs who had the determination, the dream — everything but the capital and the know-how to get started.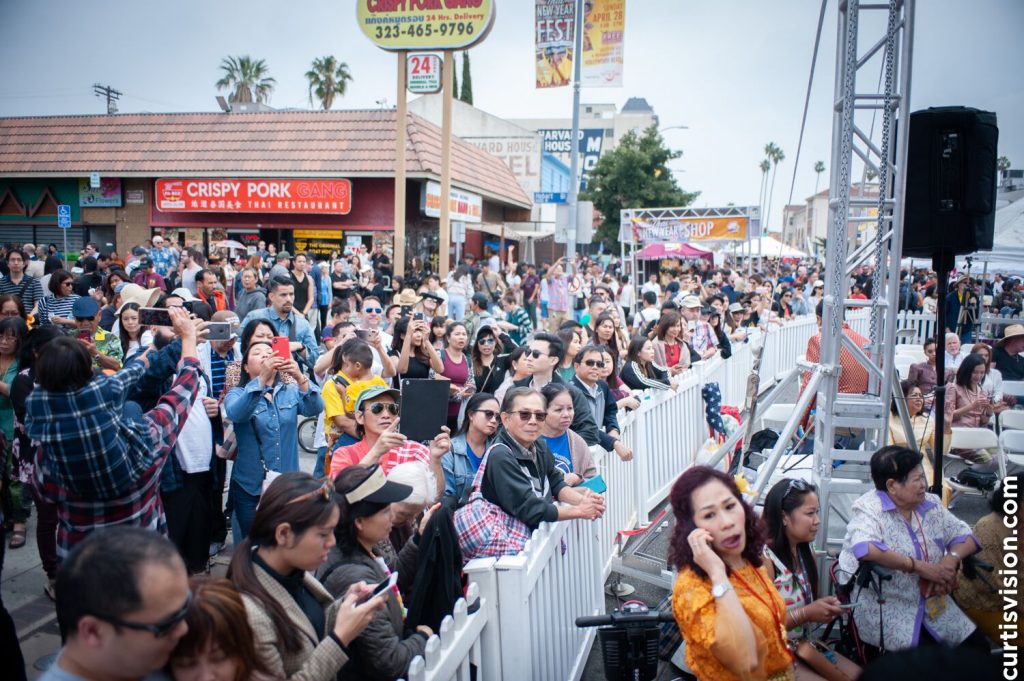 Q: TTMP started out as a public market, why did you decide to make it a restaurant incubator?
A: We surveyed the handful of public markets around the U.S., completed a feasibility study on the idea, and as the idea progressed, it was the existing reputation of Thai Town's incredibly authentic Thai food that cemented the public market into a business incubator for restaurants and the market's twist on the "sala" style of Thai outdoor markets. I was envisioning a public market that could serve as both a hub of cultural tourism as well as a low-cost entry point for residents and small business owners, and this model really fit.
Q: Were you able to get wider community support? If so, how?
A: Since Thai CDC opened its doors, we've been trying to center the community in the planning process and really democratize the planning process. We prioritized constant community outreach and amplifying the voice of the community in development. In the pre-stages, we worked with residents and their neighborhood councils and even received funding from one.
Q: You had community support and funding, but did you have a hard time finding vendors to populate the marketplace?
A: Well as the news of TTMP spread, local entrepreneurs from the Thai, Armenian and Salvadoran communities were eager to find a space for their cuisine.
Q: That's great. What was the process to choose restaurant vendors? Which did you end up selecting?
A: We just had 18 open spaces, and so the potential vendors had to complete entrepreneurship classes, financial literacy courses, create a business plan, and most importantly, a taste test. Many of the final vendors selected were immigrants and other vulnerable community members including survivors of trafficking. It's easy for a lot of the people we work with to stay in the underground economy, and we're trying to break the cycle.
Q: What an amazing impact in the community. TTMP is an incubator, too. Is there a plan for the entrepreneurs once they grow a following?
A: We're committed to building viable pathways to economic success. Once they were accepted into the program, the entrepreneurs were offered technical assistance, business counseling, and eventually site search and selection help among other tools for success. They plan to stay at the marketplace for three years before getting help to transition to a brick and mortar storefront.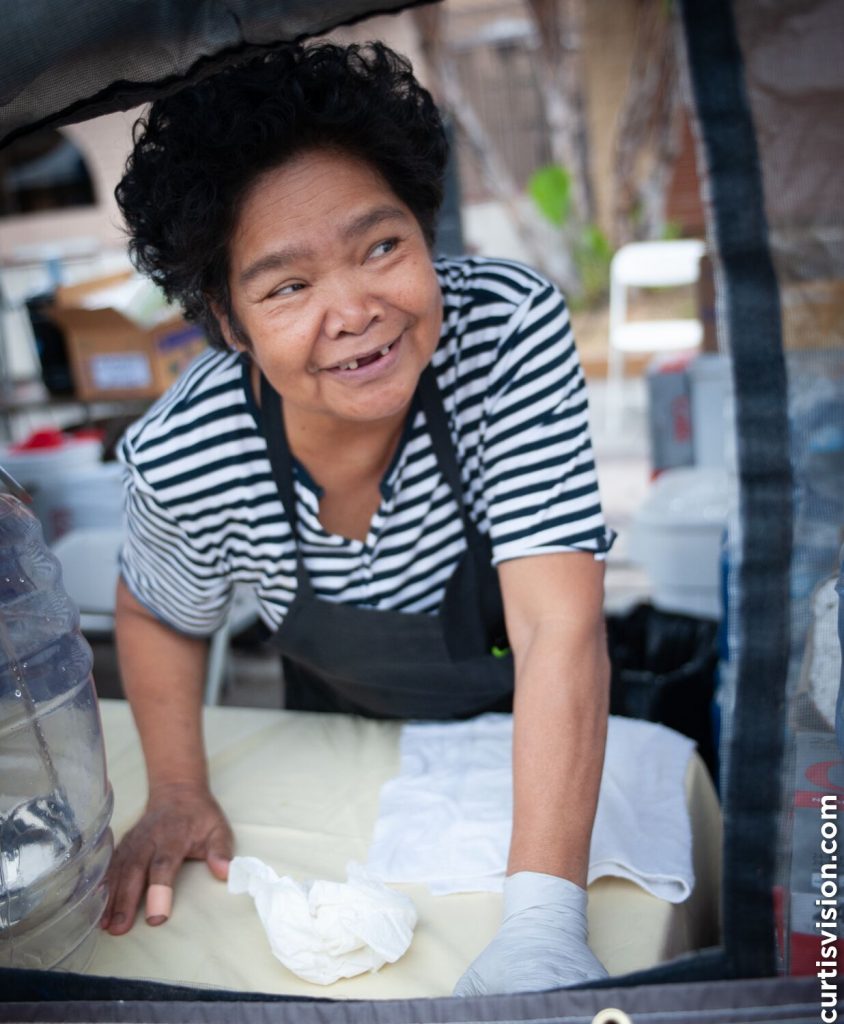 Q: I know the original plan was not to spend 13 years having TTMP come together. Tell us a little bit about the challenges and what caused the delay.
A: It was never projected to last for the 13 years it did. While we were able to access public funding, it could not make up more than 50% of the project, and the strings attached slowed the process. We received multiple grants during the pre-planning process and worked with the mayor's office, but the permitting process was incredibly slow and with each delay the price of construction continued to increase exponentially.
Q: You ended up building right on top of a Metro stop. Were the contracting and permitting pieces difficult?
A: We wanted to center TTMP around and promote equitable transit-oriented development, but changes in local office meant new contacts and connections had to be built. Even choosing to focus on restaurants with the incubator instead of retail, meant we had to complete a change-of-use form. We had to renegotiate the leases and licenses with the developer and Metro. The developer wanted Thai CDC to complete construction of the plans before even considering a lease agreement. It took three years and three sets of attorneys to come to an agreement in 2016. After all of that, we were only able to secure a five-year lease, with another option of five years.
Q: It's now almost open. What did you wish you had known before you started?
A: It was great to have public funding, but I wish I had secured more private funding. I wish I had tried to get more investors earlier on instead of relying on public funds. We were excited to build on the Metro-owned public land, but the construction process itself had higher costs for labor, along with many unforeseen steps and costs that wouldn't have been issues on private non-Metro owned land.
Q: What does this project mean to the community?
A: We were granted the Thai Town designation in 1999 and it's through TTMP that it will become what we imagined. We will be able to activate the sidewalk, promote social integration, build a cultural hub and destination. To me it's a culmination of all the work Thai CDC has done for two decades to generate wealth in low-income, predominantly minority and immigrant communities. We wanted to create vibrancy, promote greening and beautification, but we also wanted to build something to bring others to the area. The crux was to build opportunities within the community for economic mobility.
Q: I am an immigrant to the United States, my family came from India, and this model of development really resonated with me. What does it mean to you personally? What brought you to this kind of work?
A: For me, it always comes back to social and economic equity. Being a Thai immigrant, from a working-class immigrant family, I witnessed firsthand the struggles of my parents as they were adjusting to a new country and the stress and tension associated with that. That can disintegrate families. My dad owned an ice cream truck, then a taxi cab, while he worked odd jobs in the garment district, then waiting tables at the LA Country Club, eventually opening a grocery store in MacArthur Park in LA. My mom – an amazing Thai cook – opened an American café—this was when they didn't sell Thai ingredients, and then closed that restaurant. It was always sheer survival. They could never get a leg up and be completely independent or enjoy the fruits of their labor. I want to give people the tools to go beyond and have a chance at becoming successful.
An amazing example of inclusive community centered development, the Thai Town Marketplace will be open soon for visitors. If you're in Los Angeles, it's an experience not to miss!
To learn more about more about the Thai Community Development Center, click here. To learn more about the Strong Prosperous Resilient Communities Challenge (SPARCC), click here.