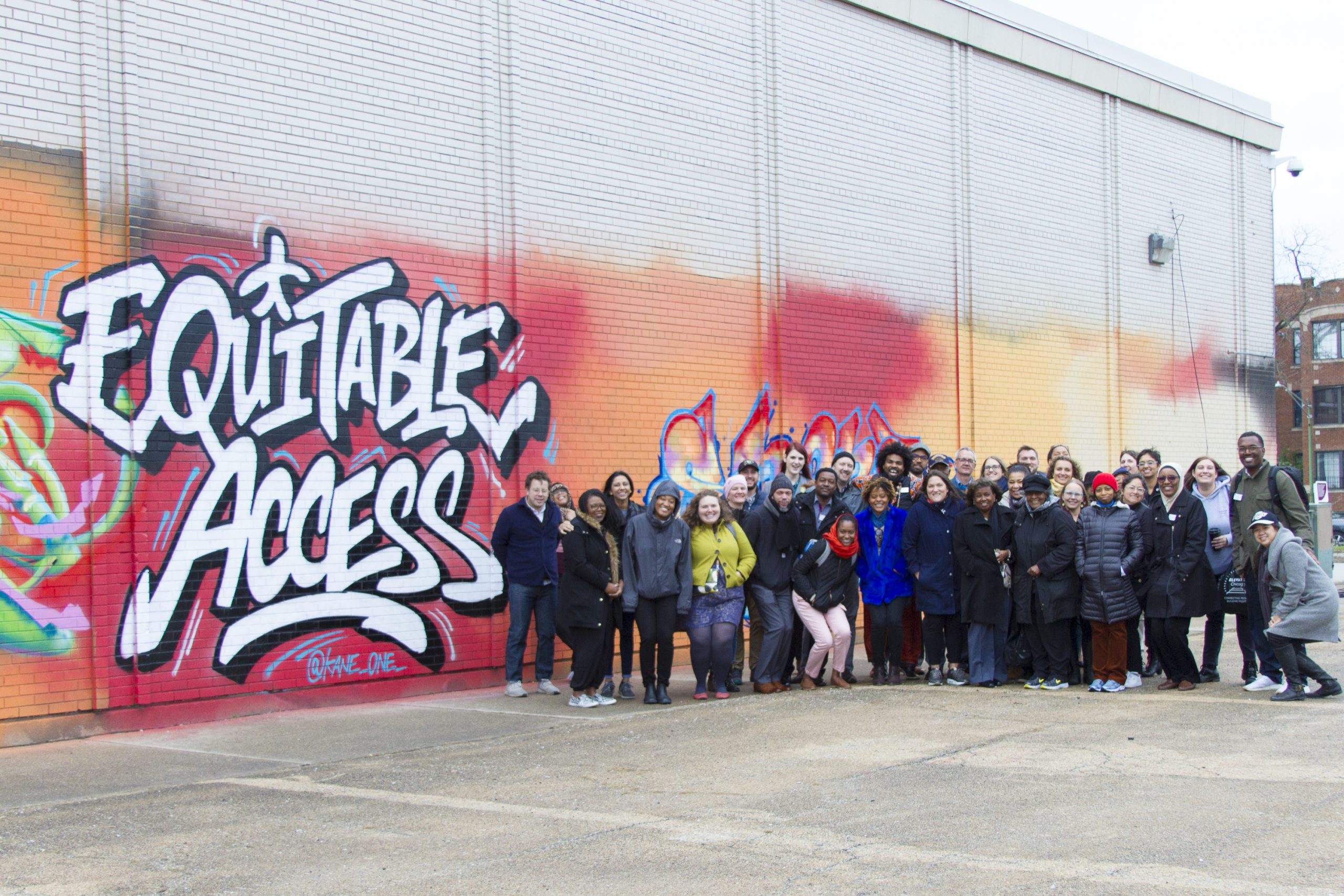 The "Second City" has always been a place of change and renewal. Chicago, a city that was devastated by the Great Chicago Fire of 1871, has proved its resiliency time and time again by continuing to reinvent itself.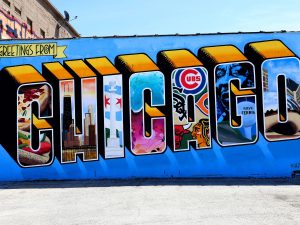 Chicago is home to 77 community areas including Bronzeville and La Villita (Little Village), Chinatown and Uptown, and Washington Park and Jefferson Park. Each community has its own unique flavor and rhythm, like the blues that flowed up from the South during the Great Migration, to the immigrant sounds of son Cubano and banda from Latin America, but it all blends perfectly into what songwriter Robert Johnson called "Sweet Home Chicago." 
While Chicago is one of the most racially and ethnically diverse cities in the United States –  it also is one of the most inequitable. For a while now, Chicago stakeholders have expressed concern about the uneven distribution of risks and resources, lack of investment, and opportunity along racial lines in communities across the region. Local advocates for equitable development described Chicago's predominantly Black neighborhoods on the South Side as experiencing systemic disinvestment and suffering the impacts of school closures, gun violence, and urban flooding. In contrast, the predominantly white, amenity-rich neighborhoods on the North Side of the city don't experience the same levels of disinvestment or impacts. They also noted the roles of "anchor institutions" (like universities and hospitals), increasing property taxes, and green investments (like The 606 and "El Paseo" rails-to-trails projects) in furthering investment-driven displacement in Chicago.
It was clear that urgent action was needed to ensure that the Windy City would not be blown away by the

winds of growing inequities that are morally wrong, and socially and economically unsustainable. 
SPARCC partnered with Elevated Chicago, the Urban Displacement Project, and other local partners to assess local dynamics around gentrification, displacement, and exclusion in Chicago. The study examined processes of gentrification and displacement in low-income neighborhoods and exclusion in moderate-to-high-income neighborhoods. Neighborhoods were categorized as exclusionary when rents became so expensive that low-income people were excluded from moving in — another form of displacement. Most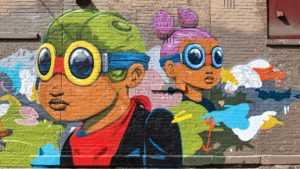 neighborhoods south of the Loop (downtown Chicago) were classified as low-income areas, in some cases experiencing displacement and/or displacement risk, while many of the city's most exclusive areas were concentrated in predominantly white areas north of the Loop. These two reports and the lived experience of Chicagoans painted a tale of two cities.   Spurred into action, Elevated Chicago began recruiting their steering committee, prioritizing diversity among many attributes, and setting their collaborative culture. Even before the formal initiative launch in 2017, Elevated Chicago was intent on ensuring that their collaborative would be rooted in the community. They identified and presented a community-led solution to neighborhood displacement and inequities using an underutilized asset: the public transit system. Historically, trains have connected people to places. Elevated Chicago believes transit can also connect people to ideas, innovations, and capital, both within and outside of communities.
What is ETOD?

Equitable Transit-Oriented Development

, or eTOD, is the tool Elevated Chicago is using to build a global, inclusive city where all residents thrive in neighborhoods whose health and resiliency indicators no longer depend on race.
In 2017, SPARCC awarded Elevated Chicago its first grant and started sharing its Equitable Transit-Oriented Development (eTOD) plans with city officials. It was meant to be a tool to connect residents with more than just transit and to begin to undo decades of harmful segregation. With 145 train stations and 129 bus routes serving virtually every neighborhood, the Chicago Transit Authority (CTA) provided an unmatched opportunity to build a different city by leveraging its stops and hubs as assets that can connect communities. Elevated Chicago built coalitions around seven CTA stations– called eHubs. 
But early on it was tough. In 2017-2018, some City leaders and staff (such as the Dept. of Public Health) were highly committed to ETOD, while others were often a no-show to Elevated meetings. After lots of difficulties getting the City government to coordinate their actions, Mayor Rahm Emmanuel announced an immediate start to the eTOD work as he pondered a  reelection bid. While he ended up withdrawing his candidacy, he left a door wide open for Elevated Chicago and the Lori Lightfoot administration. 
Roberto Requejo (Elevated Chicago) was tapped to co-chair the mayor's transition committee on transportation, while other Elevated Steering Committee members served in the Health, Housing, and Youth committees –among others. Mayor Lightfoot and her leadership appointed a number of people in Elevated Chicago's orbit. Appointments included: Marisa Novara (MPC) as housing commissioner, Juan Carlos Linares (LUCHA) as community engagement director, Jennie Fronczac (LUCHA) as executive director of Chicago Community Land Trust, and Juan Sebastian Arias (Enterprise and MPC) to run the eTOD work for the mayor's office. This was a sea-change for Chicago agencies, as leaders from the local community and civic organizations took on newly appointed positions in the city. 
Mayor Lightfoot leaned into eTOD as a tool and Elevated Chicago had laid important groundwork for community partnerships, ideas, and sites. In Partnership with Elevated, the City produces its first-ever equitable transit-oriented development plan in September 2020.
Projects across Elevated Chicago's eHubs have been ongoing since before the official adoption of the City's ETOD plan, but the plan has enabled key partnerships and relationships across the city to accelerate the work– and bring in more funding. Here's a list of the projects that SPARCC invested in: 
Elevated Chicago at Green Line South: Emerald South's Branding Initiative
Designed to create a cohesive visual identity for the Green Line South area throughout Washington Park and Woodlawn to coordinate development strategies, improve services and attract residents and businesses.
Elevated Chicago @ Green Line South: Overton Center of Excellence
The Overton Center for Excellence is an arts, business, and technology hub for the Bronzeville community and beyond. This catalytic project will provide a place for our young adults and budding entrepreneurs for the Bronzeville renaissance we are currently experiencing.
Elevated Chicago at Logan Square: LUCHA's Here to Stay Land Trust
The Land Trust is a scalable, multi-pronged strategy that will preserve the stock of naturally occurring affordable housing in the target area by creating a competitive, self‐regenerating acquisition fund, rehabbing multifamily buildings, and cultivating a pipeline for low to middle-income families. 
Elevated Chicago at California Pink Line: Latinos Progresando's Community Resource Center
The community resource center will serve as a hub for providing access to immigration legal services, behavioral mental health screening, and treatment, trauma-informed group counseling sessions for all ages, and a robust referral system.
Elevated Chicago at California Pink Line: Esperanza Health Center
Esperanza is a 20-year-old Federally Qualified Health Center (FQHC) that plays a critical role in the mental and physical health of residents on the West Side, including those with immigration status concerns and LGBTQ+ needs. 
Elevated Chicago at Kedzie Green Line: Garfield Park Community Council's Garfield Green Project
Garfield Green is a new, 40-80 unit housing development, known as C40; it will be developed by Preservation of Affordable Housing (POAH) at Kedzie and Fifth Avenues, along with a City of Chicago-designated "Resilient Corridor." 
Elevated Chicago at Kedzie Blue Line: Foundation for Homan Square's Affordable Homes for People With Disabilities
The construction of 21 units on currently vacant land will provide affordable units accessible for people with disabilities as well as those transitioning out of long-term care facilities.
Combined, these projects have brought close to $10 million dollars into the Chicago neighborhoods that are most in need. These dollars can help bring about sustainable economic growth while keeping the integrity of the city intact.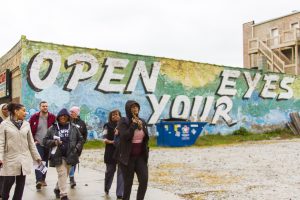 When Robert Johnson crooned, "...Come on baby, don't you wanna go; to that same old place," he wasn't talking about a gentrified playland for the wealthy. He was talking about a city that welcomed
people from all walks of life. A place that allowed people to thrive instead of pushing them out to make way for shiny new bobbles. He sang of a familiar place, a place for opportunity, a home. The work of SPARCC, Elevated Chicago, and its local partners will ensure that the beauty and diversity of those 77 distinct communities remain the place that we've all come to know and love —"Sweet Home Chicago."